004: Building Your Legacy AFTER The Military | Sam Deeds
In this episode
skydive / jumping into NASCAR, NFL, MLB, Airshows and TONS more
surviving 2 IED blasts & 42 surgeries
sharing your story to help others
behind the scenes as a board member on four veteran organizations
veteran adventures: go-kart racing, night bowfishing, gun competitions, music concerts, sky diving
veteran adventures: learning software skills that are in high demand in the business world
veteran adventures: Walleye fishing on Lake Erie
veteran adventures: fly fishing in Montana
building your legacy AFTER the military
Download the guide: 45 Success Skills From The Military That Can't Be Learned In A Classroom
---
Sam Deeds
"My legacy is still going.  I may still be alive 40 years from now, and will I still be helping veterans??… You're darn right I will be." 
– Sam Deeds
My guest on this episode is Sam Deeds. This hard charging marine understands what it means to never quit.  After 2 IED blasts and 42 surgeries, Sam continues to serve his fellow veterans.
Sam serves as a board member for 4 veteran organizations providing activities and opportunities for veterans to go on some big adventures including sky diving, fishing trips, shooting competitions and more.
Sam's service for veterans often leads to invitations to big events like NASCAR races, NFL & MLB games, Airshows and more.  He was even invited to attend the inauguration for President Trump.
Perhaps most importantly, he continues to build his legacy in front of his kids.
Connect with Sam Deeds
Want More Awesomeness??
Sign up for new episodes
and more good stuff!
---
About Nic Transtum
Nic is a husband, father with 6 girls "oh help us all", adventurer, entrepreneur, author, speaker, coach, Veteran, Blackhawk Pilot- US Army.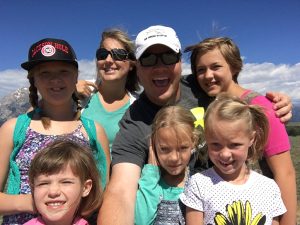 Nic has been to war and back on battlefields in the Middle-East...AND he's been to war in life after the military.
The UGLY TRUTH is he struggled deeply for years until he identified his next HVT in life and applied what he learned on the battlefield to achieving personal & business success.
Now he is dedicated to showing other veterans how to win at the next level after the military without struggling like he did... so we can all live the freedoms we fought for!